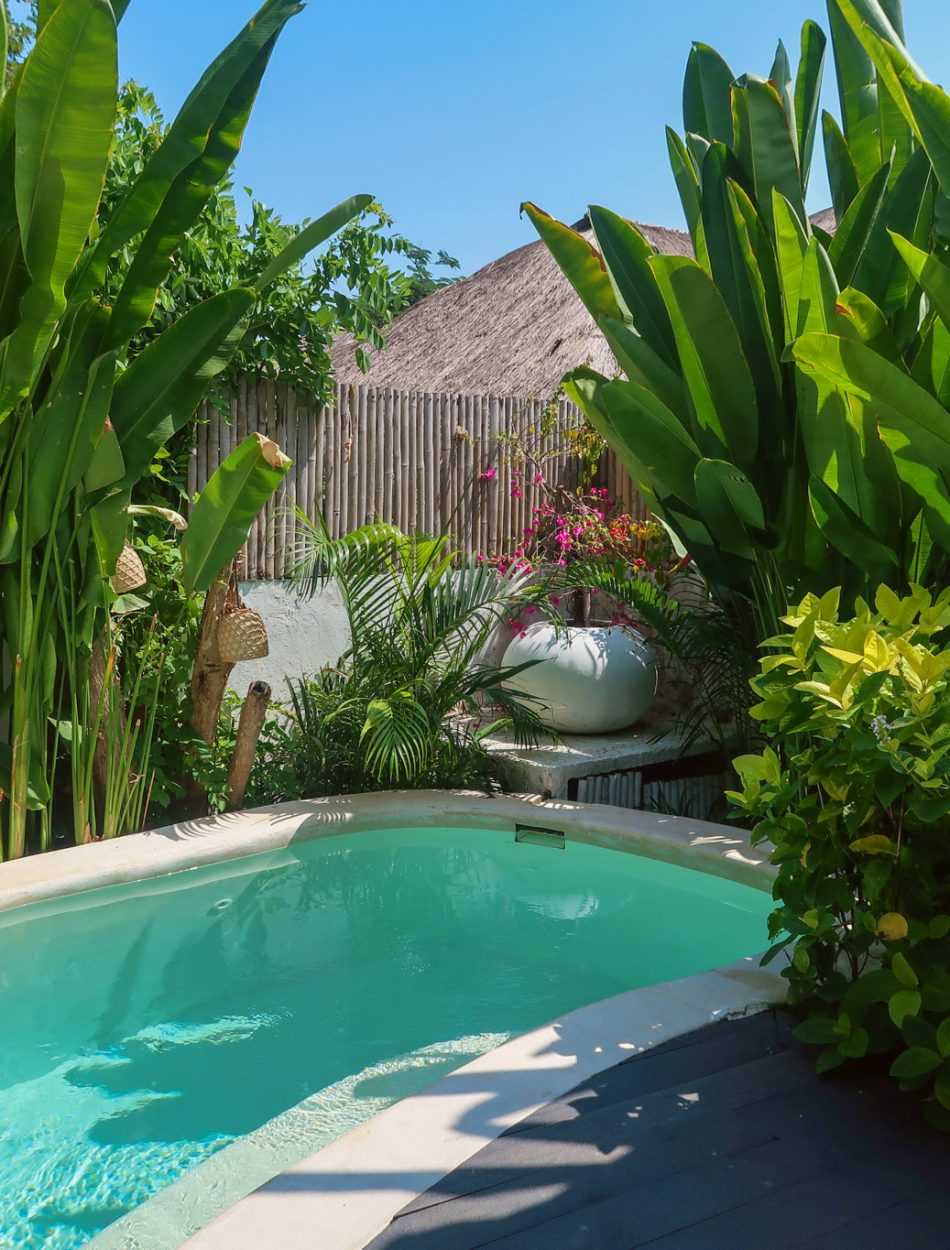 Escape to your own private oasis in our exclusive 1 bedroom pool suite. Nestled within our gardens and boasting a private swimming pool, right outside your door.
Immerse yourself in the tranquility and privacy of our private pool suite, where every detail has been thoughtfully designed to enhance your stay.
Relax by the pool, savour the comforts of your own space, and enjoy the convenience of modern amenities. Step inside and feel the cool comfort of enclosed living and a cool place for some quiet time.
Our Bistro and Beach Club menus are available to all in-house guests should you wish to enjoy the privacy of your own pool.