Immerse yourself in the beauty of Sandy Bay in our 4-bedroom beachfront villa.
This stunning villa features four bedrooms, each with its own en-suite bathroom, offering the ideal setting for a truly relaxing holiday.
Step inside and be greeted by the bright and airy living spaces adorned with white and blue hues, reflecting the colors of the surrounding paradise. The highlight of the villa is the dazzling 13-meter pool, leading directly to the ocean.
An inviting beachside alcove sets the stage for idyllic moments in a tropical paradise.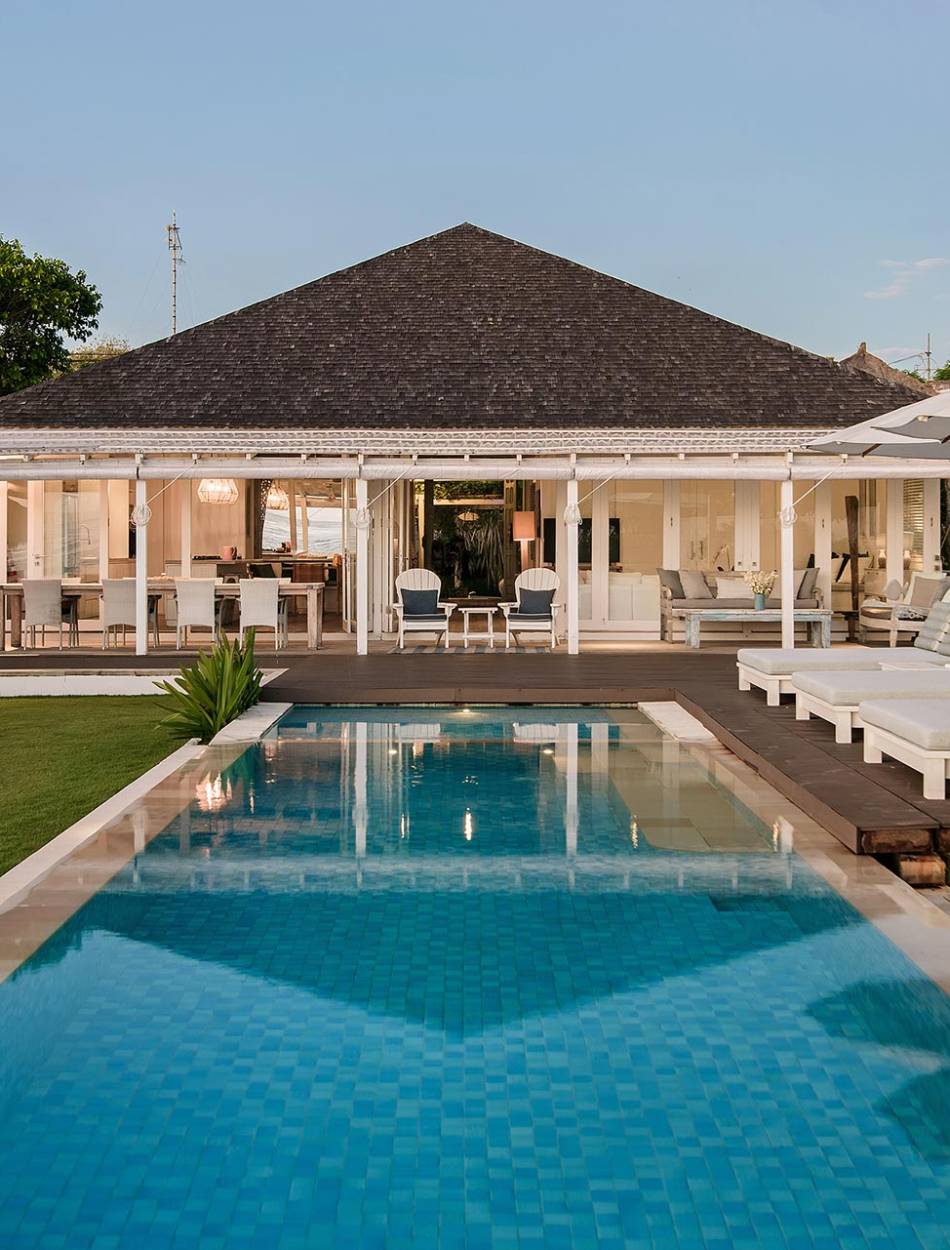 The villa offers flexible rental options, allowing you to choose between 1, 2, 3, or 4 bedrooms. If you opt for a partial rental, the unused bedrooms will remain locked, ensuring exclusive use of the rest of the property for your utmost privacy.
Embracing the concept of indoor-outdoor living, The Beach House boasts an open-plan layout for friends and families to enjoy with its amenities designed to cater to guests of all ages.
Experience the ultimate slice of paradise where nature meets luxurious comfort, transporting you to a world of serenity and bliss. Get in touch to book your holiday, wedding, or event.